The Nigerian Army's highest ranking military officer is the Chief of Army Staff (COAS). The position is frequently held by the most senior commissioned officer appointed by Nigeria's President. Following the death of COAS Attahiru Ibrahim, the office is currently vacant.
The Chief of Army Staff reports to the Chief of Defence Staff, who reports to the Defence Minister, who reports to the President of Nigeria. The Officer's statutory duty is to develop and implement policies aimed at achieving the highest level of national security and operational competence for the force.
The following is a list of officers who have held the position of General Officer Commanding (GOC) or Chief of Army Staff (COAS) in chronological order.
1. Kenneth G. Exham, a major general. Between 1956 and 1959.
2. Foster, Major General Between 1959 and 1963.
3. From 1963 to 1963, Major General John Alexander Mackenzie was in command.
4. Sir Christopher Welby-Everard, Major General Between 1963 and 1965.
5. Johnson Aguiyi-Ironsi, Major General Between 1965 and 1966.
6. Yakubu Gowon, lieutenant colonel From January to July of 1966.
7. Joseph Akahan, lieutenant colonel Between May of 1967 and May of 1968.
8. Hassan Katsina, Major General Between May of 1968 and January of 1971.
9. David Ejoor, Major General Between January 1971 and July 1975.
10. Theophilus Danjuma, lieutenant general Between July 1975 and October 1979.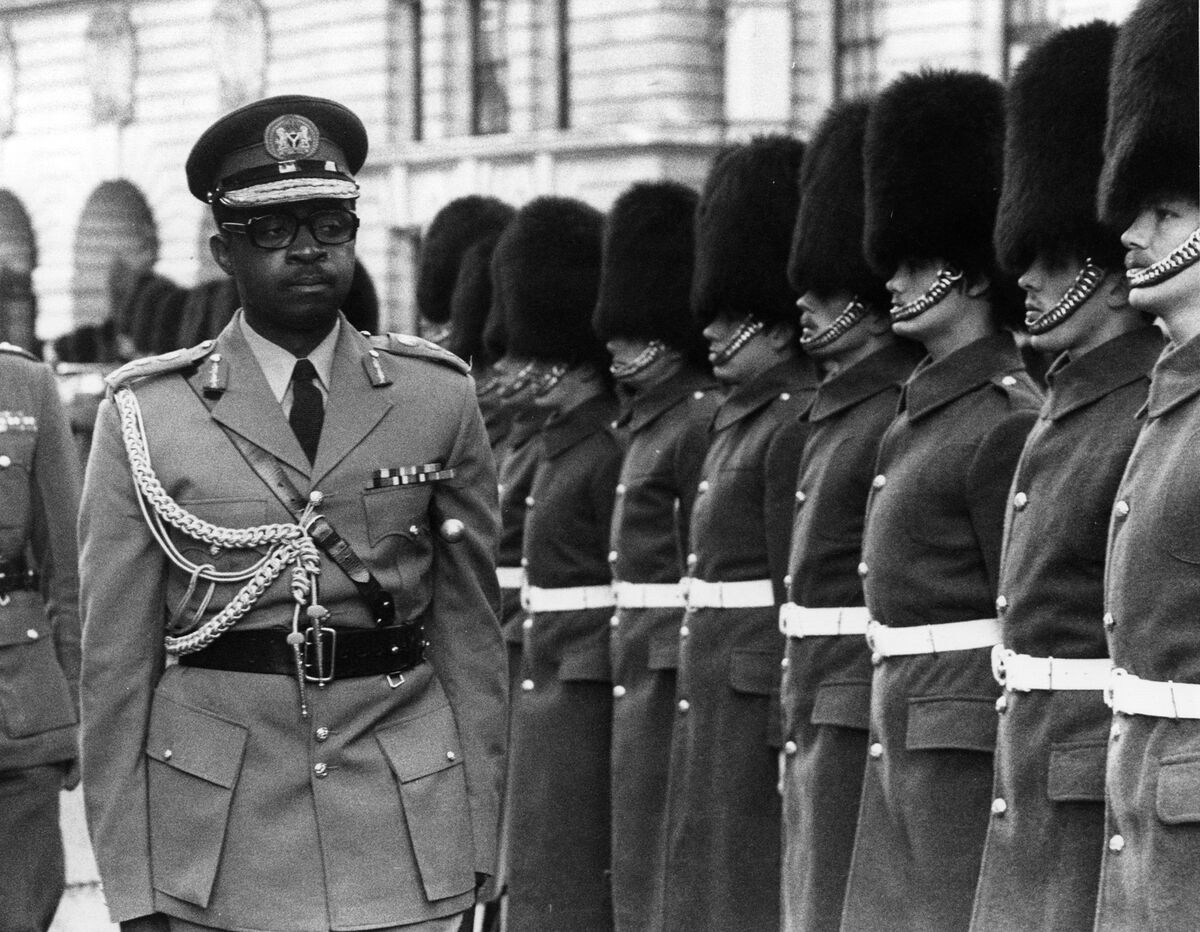 11. Ipoola Alani Akinrinade, lieutenant general Between October 1979 and April 1980.
12. Gibson Jalo, lieutenant general From April to October of 1981.
13. Mohammed Inuwa Wushishi, lieutenant general Between October 1981 and October 1983.
14. Major General Ibrahim Babangida is the fourteenth president of the Republic of the Republic of the Republic of the Republic of the From January to August of 1985.
15. Sani Abacha, lieutenant general Between August of 1985 and August of 1990.
16. Salihu Ibrahim, lieutenant general Between August of 1990 and September of 1993.
17. Aliyu Mohammed Gusau, lieutenant general From September to November of 1993.
18. Chris Alli, Major General Between November 1993 and August 1994.
19. Alwali Kazir, Major General Between August of 1994 and March of 1996.
20. Ishaya Bamaiyi, lieutenant general. Between March 1996 and May 1999.
21. Victor Malu, lieutenant general. Between May of 1999 and April of 2001.
22. Lieutenant General Alexander Ogomudia is number 22 on the list. Between April 2001 and June 2003.
23. Lieutenant General Martin Luther Agwai (23). Between June 2003 and June 2006
24. Lieutenant General Owoye Andrew Azazi (24). Between June 2006 and May 2007,
25. Lieutenant General Luka Yusuf is ranked 25th. Between June 2007 and August 2008
26. Lieutenant General Abdulrahman Bello Dambazau. Between August of 2008 and September of 2010,
27. Lieutenant General Azubuike Ihejirika (27). Between September of 2010 and January of 2014,
28. Kenneth Minimah, Lieutenant General From January to July of 2015
29. Tukur Yusuf Buratai, Lieutenant General Between July 2015 and January 2021.
30. Attahiru Ibrahim is a Lieutenant General. From January 2021 to May 21st, 2021.