Do you know you can become an employer of labour and also make profits by processing cashew in Nigeria?
I have previously done an article on 'How to Profit from Cashew Processing in Nigeria and Worldwide
Most of the cashews exported from Nigeria are not processed. Lack pf processing makes Nigerians lose about 50% additional profits from cashew sales.
Money lost, employment lost
Apart of losing money to processing, Nigeria also loses employment opportunities for its teeming population.
Do you know the number of workers a cashew factory can employ?
A cashew factory producing 9,000 tonnes per year will employ about 1,000 workers.
Data on cashew production
According to nairametrics, Nigeria produces about 120, 000 tonnes of cashew annually.
I know it will be like 240, 000 metric tonnes as so many produces will be unaccounted for.
This implies that with 250,000 tonnes of cashew processed in Nigeria by Nigerians per year, Nigeria will provide employment for 28,000 Nigerians. This figure is without including transporters and food sellers and so many others that will be connected with such processing plants and factories.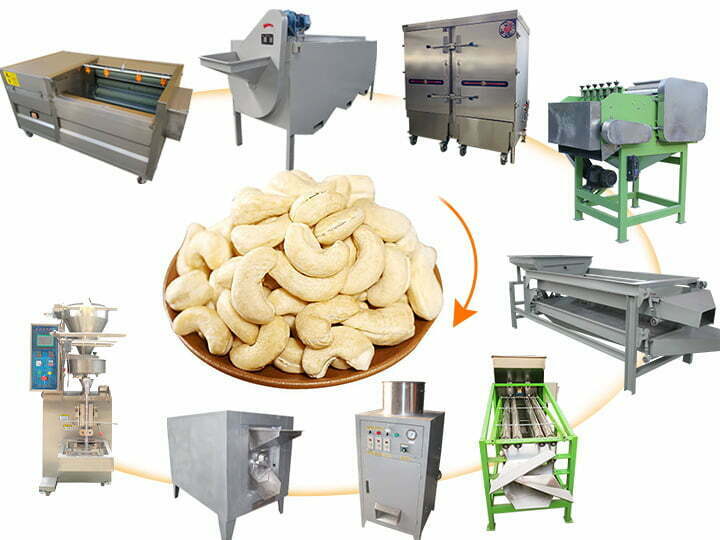 I have explained How to create jobs and make money from cashew processing in Nigeria.
The machines for cashew nut processing are made and sold right here in Nigeria.
I have a video on A STEP-BY-STEP GUIDE TO STARTING CASHEW FARMING IN NIGERIA
Let me know if you need more explanations in the comment section below or connect me directly for that.
The FG is magnanimously proving agricultural business loans today.
Let's apply for the NIRSAL microfinance bank loan, get the loan and use it for this purpose.
Contact me for more analysis.
Let's go and create the jobs.
Let's go and make more money from cashew.
Let's go.
.