Do you know that you can make money and profits by processing cassava to gari? Do you know all parts of cassava tuber can be converted to money? Do you know that all parts of cassava tuber are useful? Relax, I am going to explain the nitty-gritty of all these and how to do it to you in this article.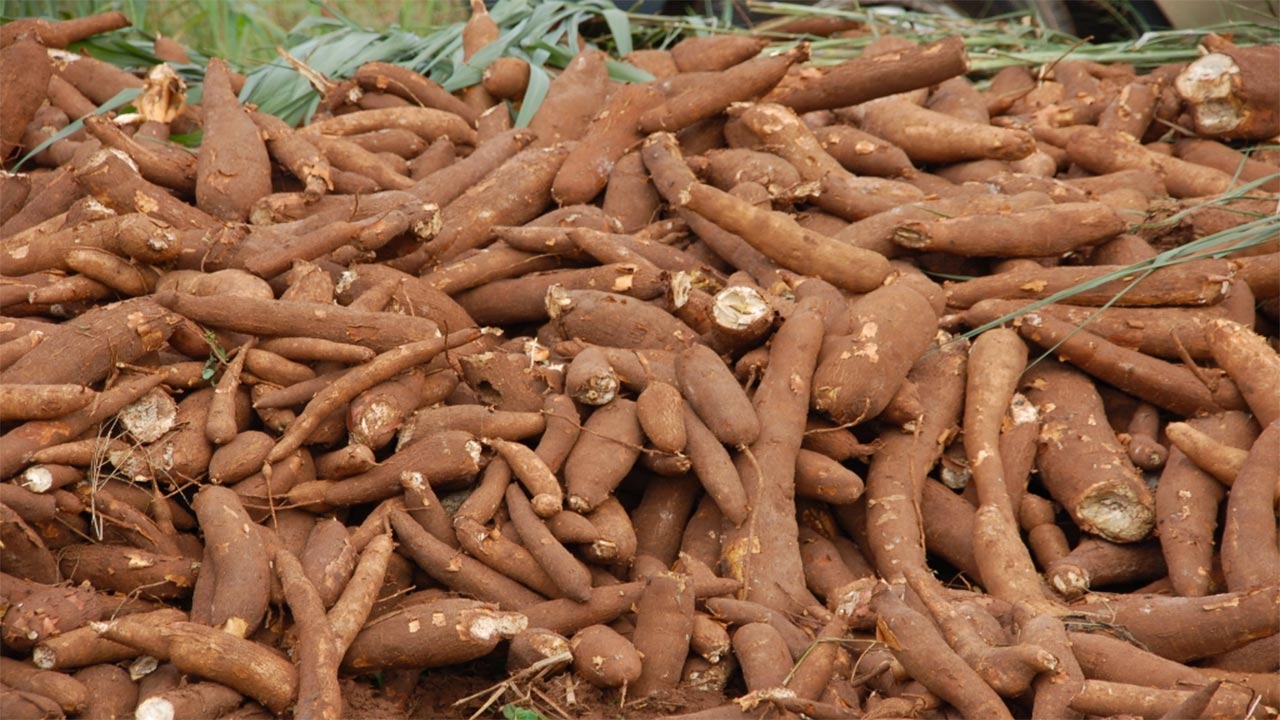 The cassava processing steps include the following;
Harvest and sort your cassava to get the best results.
Peel the cassava roots into clean mats.
Wash the peeled cassava with clean water and clean the cassava root
Grate the cassava roots into a mash using a grinding machine. Most of the machines used are sourced locally.
Ferment the Cassava Mash to Remove Hydrocyanic Acid. The number of days depends on a number of factors. The factors include the owner of the job, the available jobs in the processing plant and the number of workers available.
Press the cassava sack to drain the water in the garri jack. About 9 to 21 bags can be set in the machine at a single time. The time taken for dewatering varies from 3 hours to 24 hours depending on the processing plant and the jobs available.
After draining or dewatering the ground garri mash, sift the wet cake into grits. This is to enable easy frying and to ensure that the flakes do not bind together.
Next is to roast or fry the grits obtained to form edible garri. Clean broom or other such materials are used for moving the garri around during the frying process.
Spread the garri in a thin layer and allow it to cool in the open air. This will also make the garri to dry out well before being bagged.
Sieve or grind the garri to break larger granules into very small bits. How the initial processes were handled will determine if more work will be done at this stage or not.
Pack the garri in airtight bags and store them properly in readiness for sale and consumption.
The cassava peels can be dried and sold to goat rearers.
Profits are made and the seller or farmer smiles to the bank.
Money in garri business
Goats eat cassava peels. Humans eat garri made from cassava. This shows that no part of cassava is wasted. All parts of cassava can be converted to money. A bag of cassava peel sells for 1,500 naira today as against 200 naira some 7 years ago. This also affects the price of cassava and garri. A bag of garri that sold for 2,000 naira some 8 years ago now sells for 13,500 naira to 15,000 naira today. The implication of this is that you also can make money from garri production.
I have other articles on how to make money from different businesses on this blog.
You can own a cassava farm and process your cassava to garri. You can go to the market or farms to buy cassava and process it to garri to make a profit. You can go to local areas where they make a lot of garri and buy at a low price and bring to town to sell at a profitable price. You can get a shop and retail garri. You can get a warehouse and sell garri in whole sale. I have done an onsite video on "HOW TO PROCESS GARRI FROM CASSAVA – REAL LIFE STEP BY STEP PRACTICAL GUIDE." This video shows you the machines needed and the A to Z of the garri making process as detailed from 1 to 12 above
What exactly is Garri?
Garri flour is made by mashing cassava tubers that have been peeled, rinsed, then grated or crushed. The mash can be combined with palm oil and placed in a porous bag, which is then pressed for 1 or more hours to remove excess water in an adjustable press machine.
How to consume garri
Garri is a carbohydrate meal made from the processing of raw cassava. It is a staple dish in many West African countries, particularly Nigeria and the Igbo people. Garri can be eaten after being soaked in cold water with sugar or honey. You can add milk, coconut, palm kernel nuts, dry fish, groundnuts, or porridge beans to make the cuisine particularly rich (cowpea). Another way to consume garri is to make pasta with it and serve it with a tasty soup such as egusi soup, okra soup, vegetable soup, and so on.