The Nigeria Labour Congress announced on Saturday that it would meet on Tuesday to decide its position on Nigerian governors' recommendation that the price of Premium Motor Spirit be raised from N162/litre to N408.5/litre.
It also stated that the meeting on Tuesday would address other issues such as the Kaduna State Government's dismissal of workers and the need to amend the country's constitution.
The NLC announced on Thursday that it would meet on Friday to vote on the governors' proposed increase in petrol prices.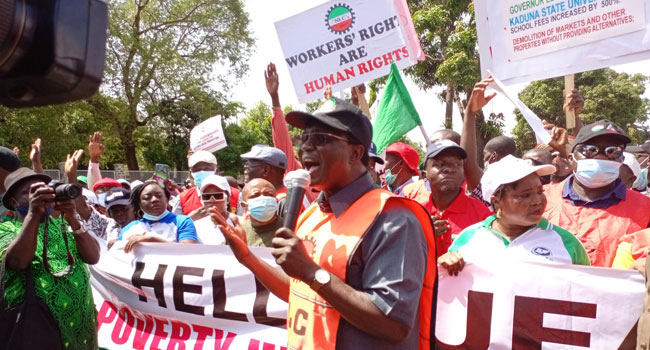 Following some last-minute changes, the meeting was eventually rescheduled.
When contacted, NLC Deputy President Joe Ajaero stated, "The meeting has been rescheduled for Tuesday." It was rescheduled due to some changes.
"We will be looking at three major agenda items: governors' proposals to raise petrol prices, the Kaduna State Government's sacking of workers, and the issue with the country's constitution."