Why am I bringing this up today? I've been blogging on how to make money both offline and online, with a focus on agriculture. If you are currently earning money and scammers are attempting to defraud you. Are you genuinely going to improve your financial situation? No. Now, imagine yourself working in a company. They will admire you for two reasons in particular. One is the love they will have for you as a result of your ability to make them money. The second is the gratitude they will feel toward you for not allowing them to lose money.
What is a scam?
A ruse is a deceptive scheme. Scams are also referred to as fraud in this definition. A scammer is someone who defrauds others. Today, there are many different forms of scams. I recently saw a movie. The grandmother was called by a phony police officer (scammer) who claimed that her grandson had been arrested. The woman was terrified. Her husband was notified by the grandmother. He dialed their number and proceeded to see the officer. When he arrived, he played along, and they demanded payment for his release. The con artist was apprehended and imprisoned. How can a police officer detain a one-year-old child?
How to make money with ice block business in places where there is no electricity
How do scammers operate?
Scammers can gain access to a WhatsApp group and send phony messages or phone some users to send a code for a scheduled meeting. They will steal your personal information and money from your account as soon as you engage with them.
My experience with scammers on campus
I was on campus for a master's degree program a few years ago. Someone called and began a chat with me, asking me to guess who he was. Based on the voice, I mentioned a name. He explained that he needed me to clear certain cargo he'd sent to the port. That's a fantastic deal because I should be able to gain from it. He requested that I call him back. I gave it some thought. How is it possible that this man is calling me instead of his wife or children? I wasn't even close to being able to clear the stuff. I inquired about the Engineer by calling my father. My father stated that he was OK and that he was still alive and in Lagos. I immediately recognized the caller as a con artist. He called back after learning that I realized he was a con artist and hung up.
Phone credit scam
Some scammers will call you and make you an offer in exchange for phone credit. A lady was apprehended and was continuously providing N1500 credit to some scammers. She accepted the offer because it was so appealing. Her coworkers eventually requested her to cease sending after laughing at her for falling for the fraud.
ATM Scammers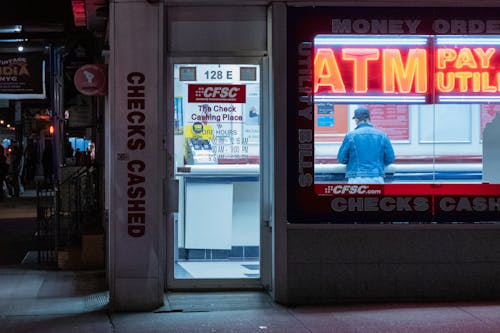 Some scammers will inform you that their ATM card isn't working and that you should wire money to their account for them to withdraw. They will email your account number to someone they wish to defraud if you provide them with your account number. The person will send money to your account, which you will withdraw and present to them, and then they will disappear. The individual who sent the money will track you down and bring the cops after you. Take care.
How to create jobs and make money from cashew and cashew nut processing in Nigeria
Cheapest vehicle scam
Vehicle sale by custom is another scam. They will offer you cars worth two million at two hundred thousand naira. Be careful. Lottery wins scam is another to run from. They will message you that you have won a lottery and that you need to respond immediately with some money to get it. Scammers always give a limited time. Employment scams are also many. Beware of "too good to be true" offers. I believe in miracles and I want you to believe too but the scam is different. Beware of lucrative offers given by total strangers.
How to Avoid Being Scammed
Resist the need to act right away.
Payment method that is not trackable
Stop and have a conversation with someone.
No one should have access to your personal financial information.
Don't be fooled by people that claim to be able to block your account. If you do not act within minutes, you will be penalized.
The most recent frauds in town
In relation to the COVID-19 vaccine, for example. If you have received the vaccine, you may receive a prompt to press 1 or 2. Beware. Your information has been stolen using an underground code.
Scam with cryptocurrency
Scam in the romance department. Guys looking for ladies or ladies looking for men. They can take advantage of your desperation to defraud you. Beware. Some of the women have been raped and murdered.
Scam of making an online purchase Scammers may act as buyers and purchase products, displaying a credit alert that never reaches your account.
Scam in the travel industry. They claim to be able to assist you in arranging travel to sophisticated countries. Their goal is to defraud you. If you wish to travel, be sure you do so legally. Those who visit overseas and return on a tourist visa do not have the same freedoms to move around and work in these countries.
A fraud in Nigeria is known as 419. Nigeria is regarded as a huge con artist's paradise. Nigerians are not all evil or corrupt. I am a trustworthy Nigerian. I don't expect you to pay anything. All I do here is provide you with information that will benefit you in both financial and non-financial ways. I'm paying attention to the Nigerian government's efforts to promote self-employment, self-sufficiency, and job development. These firms may be of interest to graduates. The Federal Government provides loans to businesses through the CBN and NIRSAL microfinance banks. Work your way up to them and make your own queries regarding the loans, and you will be successful.
Conclusion
This blog has a collection of business strategies that you can use. See my articles on maize farming/business, yam farming/business, yam flour farming/business, cashew farming/business, cashew business, cashew export, cashew cost in international market, egg farming/business, poultry farming/business, ice block business in places where there is light and in places where there is no light, and many others.
I'm always pleased to hear that you're making money. I'm making it at the same time you are. I'm going all out to help you succeed and shine. I make it when you make it, and I succeed more when you succeed, whether directly or indirectly.
Remember not to fall for the scammers when an opportunity appears to be too good to be true. First, talk to someone about it.
Types and examples of frauds that you are aware of or have encountered can be shared in the comments section below.